Introduction
Entity-Level Text-Guided Image Manipulation (eL-TGIM) is a novel task of text-guided image manipulation on the entity level in the real world. eL-TGIM takes as inputs the entity prompt word, the target text description, and the original image from the real world. The following illustration provides a visual representation of eL-TGIM.

eL-TGIM imposes three basic requirements,
To edit the entity consistent with the text descriptions;
To preserve the entity-irrelevant regions;
To merge the manipulated entity into the image naturally.
Although most current image editors partially satisfy the first requirement, they tend to neglect the other two, particularly the preservation of entity-irrelevant regions. Moreover, many editors depend on the user-provided mask to identify the entity-relevant region. Examples below illustrate these points.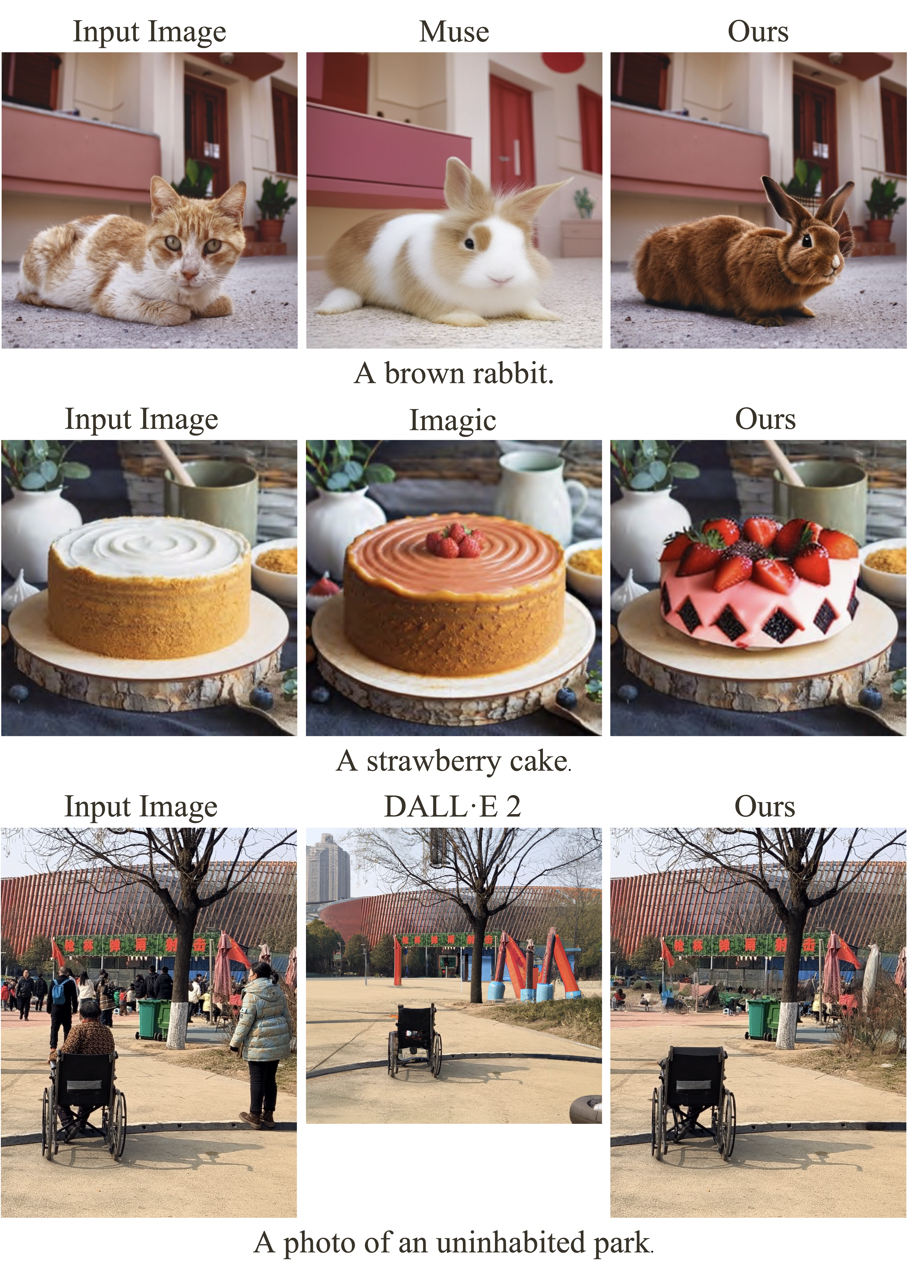 Muse and Imagic can create new entity-irrelevant regions instead of preserve these regions, while DALLE2 needs a user-provided mask to perform image manipulation and can only generate square images. As a result, it is not straightforward to apply existing editors to eL-TGIM.